Following in the tradition of Arts and Crafts Manufacturers of the early 20th century, We're adapting the Mission style for use in the Office and Home of the 21st Century.
Solid quarter-sawn white oak, mortise and tenon joinery, hand rubbed finishes, That's what you can expect from The Rustic Barn. Whether it's an occasional table for the living room, or an entire office, High Quality and Reasonable Pricing is our way of doing business.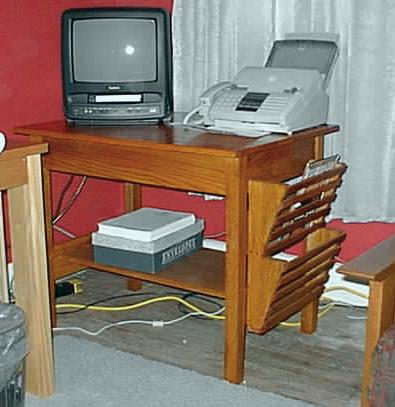 It started as a simple table, 3' X 2", big enough for the tv, with a shelf below for the fax, a late design change and we added a two tier magazine rack! A perfect addition for the waiting room/occie cobination. Below the table is ready to deliver. Notice the finish differs from the traditional dark mission look, this table was made to match exisitng furniture, and fit in perfectly.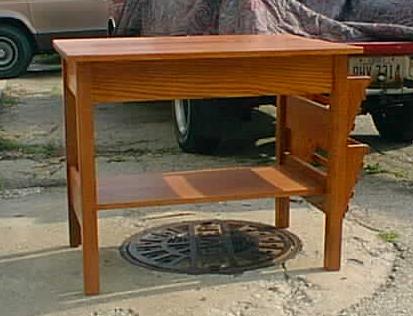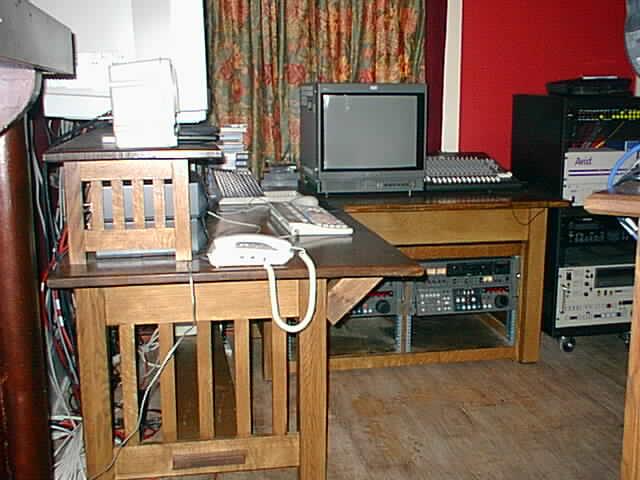 It's loaded with gear, but makes a striking statement in this turn of the century building. Below, in the finishing statge, you'll get a better idea of the desk itself.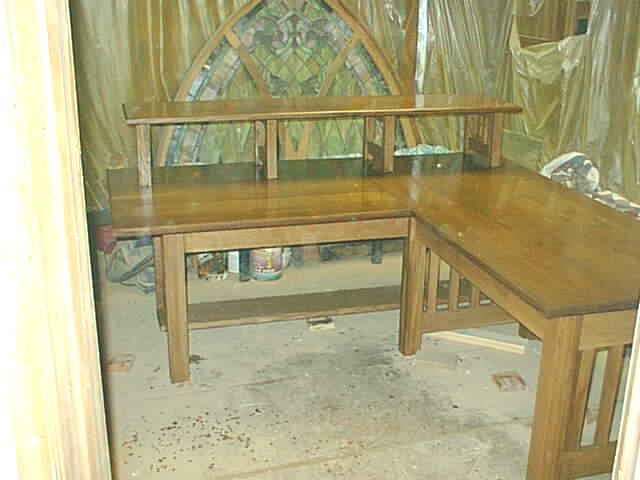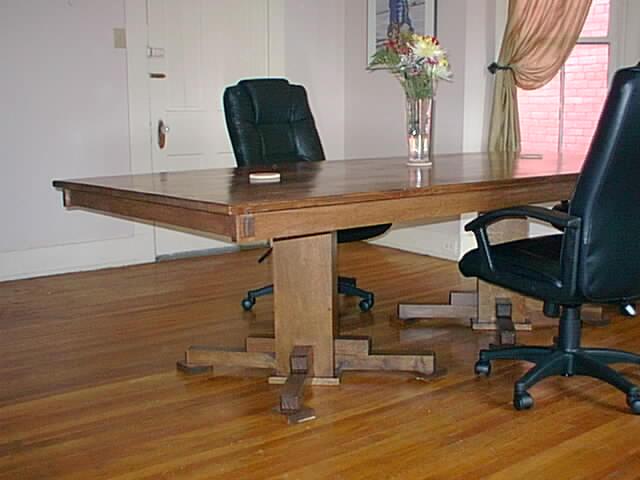 An eight foot long conference table, built on 2 pedestals this so hefty the painters decided to use it as a stepstool for finishing the ceiling! (if only I'd have caught them). Again, the photo below showing the table in the finishing stage.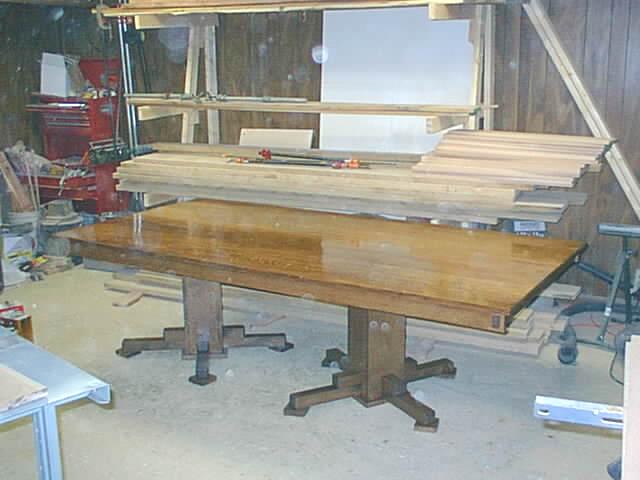 The Rustic Barn
1836 US Route 52
Moscow, Ohio 45153
513-553-3209 office
513-312-9673 cellular